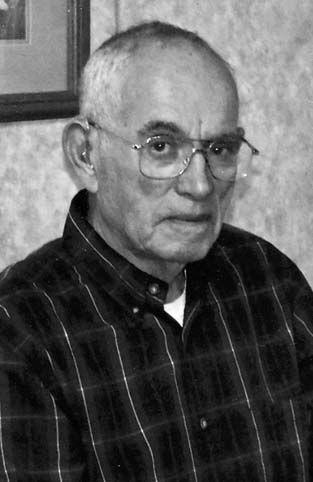 Hoyt Wendell Ware, 89, of Athens, passed away Wednesday, Jan. 20, 2016, at his residence.
A native and lifelong resident of McMinn County, he was a son of the late Garrett and Nora Lula Grace Dixon Ware, and was also preceded in death by a son, Terry Lee Ware on Aug. 24, 2015; a granddaughter, April Lee Eaves; one great-grandson, Cameron Sluter; and one brother, Amos Ware.
He was a veteran of the U.S. Navy having served during World War II and also served as a deputy sheriff under former Sheriff D. T. Nation. He was a former employee of the McMinn County Public Works Department.
Survivors include his wife of 69 years, Rachel Morrow Ware of Athens; three daughters, Doris Smith of Niota, Vickie Swafford and her husband, Hoyt, of Athens, and Katie Eaves and her husband, Mickey, of Athens; one daughter-in-law, Debbie Moses Ware of Riceville; 11 grandchildren; 19 great-grandchildren; five great-great-grandchildren; one sister-in-law, Polly Ware of Athens; and several special friends.
A memorial service will be 7 p.m. Friday in the chapel of Ziegler Funeral Home with the Rev. Lynn King officiating.
The family will receive friends from 5 to 7 p.m. Friday at the funeral home.
If you are unable to attend the visitation or service, sign the guest registry at www.zieglerfuneralhome.com
In lieu of flowers, the family requests memorials be made to The Cancer Center of America, 2520 Elisha Ave., Zion, IL. 60099.
Ziegler Funeral Home of Athens has been entrusted with the care of Hoyt Wendell Ware.
Source:  Daily Post-Athenian, The (Athens, TN) – Friday, January 22, 2016