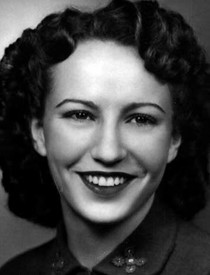 Clara Christenia (Daberco) Ware passed out of this life, hand in hand with Jesus, on the morning of Wednesday, May 3, 2017. Clara was born on a farm near Harville, Mo., on a hot August day – Aug. 31, 1934 – at her family's homestead called the "Sand Knoll."
She lived an idyllic childhood. Unfortunately, her father died in a car accident when she was 5 years old. Sometime later, her mother married Henry Stephens, and the family moved to New Mexico. They then returned to Juliaetta, which was her mother's family's home. This was where Clara primarily resided until she was married.
She met the love of her life when he asked her to dance to the tune of the "Blue Skirt Waltz" at the Texas Ridge School House in the winter of 1949. His name was Loyd Ware. They married May 14, 1955. Loyd resides at the family home at Kendrick.
She also is survived by her sister, Jane Foster (Gene) of Clarkston; her daughter, Amelia Ware of Clarkston; her son, Carl Ware (Rona) of Harrison Flats, Idaho; and multiple nieces, nephews, grandchildren and great-grandchildren. Her offspring also include Christina (Jerry) McBride of Coeur d'Alene, Jessica (Kyle) Payne of Fort Lewis-McCord, Wash., Brianna Ware of Harrison Flats and Cole Ware of St. Maries. Her great-grandchildren include Blake Minier, Brayden Smart, Hannah Payne, Myla Payne, Lane Ware, Carter McBride, Carson Payne and Conner Payne.
She leaves behind a great legacy.
She was always counted on as "the neighborhood mother." To list all the names of the children she helped over the generations would be immense. She could best be described as kind, Christian and understanding. She never had an unkind word for anyone, and she was always kind to children and animals. She touched the heart of everyone she knew. She now touches the heart of Jesus.
Services will be held at 1 p.m. Friday, May 19, at the Juliaetta Community Church. Burial will follow at the Southwick Pine Hill Cemetery. A potluck will follow at the church.
Source: Lewiston Morning Tribune (ID) – Sunday, May 14, 2017