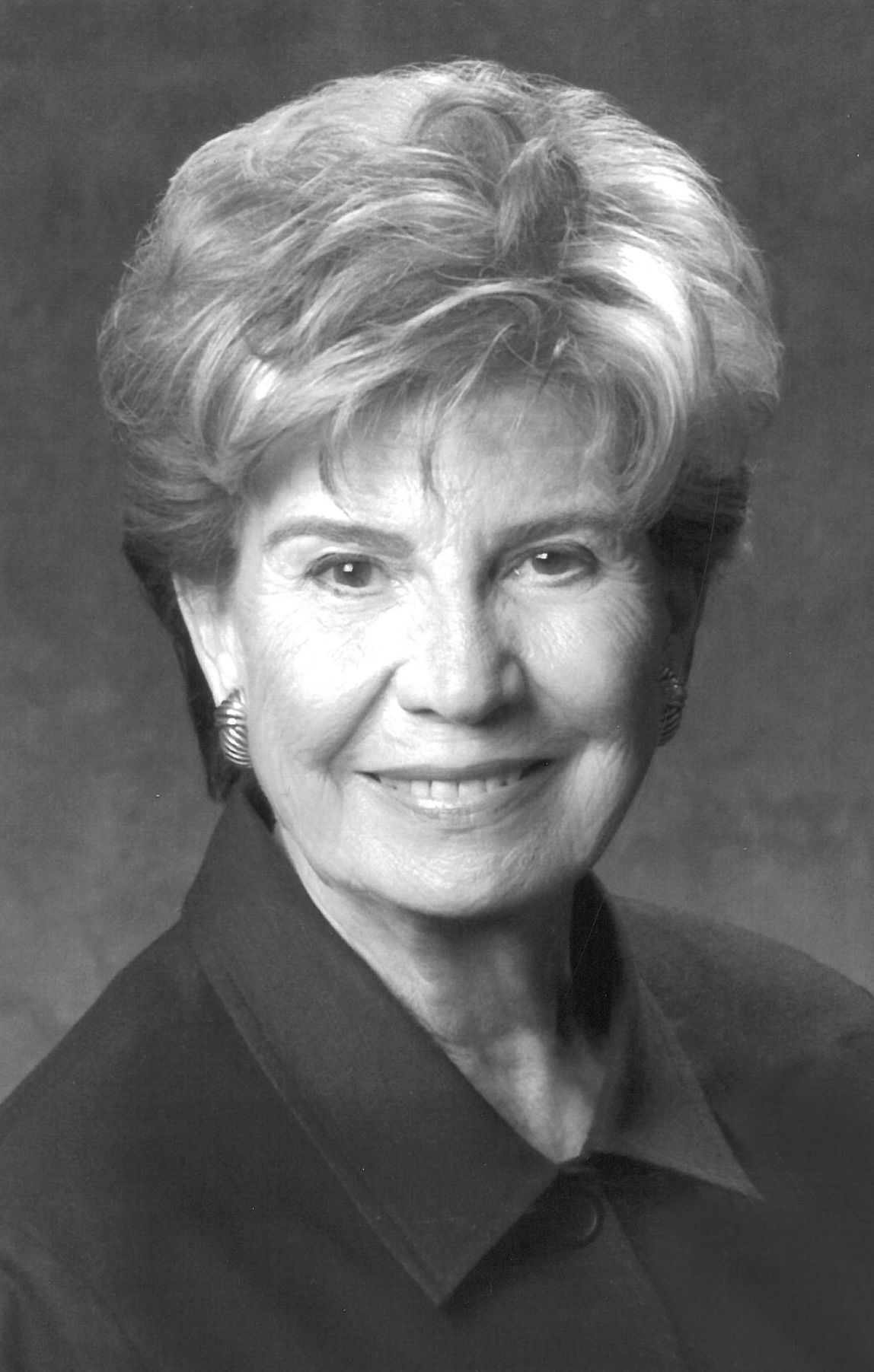 Dolores "Dee" Jane Jamison Ware, 86, a native of Morgantown, West Virginia, died Sunday, January 21, 2018, of cardiac arrest at her home in Franklin, Tennessee.
Mrs. Ware was born on June 23, 1931, in Morgantown, daughter of the late Charles Martin Jamison and Gladys Iona Zearley. Her Jamison family roots in Monongalia County can be traced back to 1737.
She attended Morgantown High School where she participated in many activities and was the drum major for the State Championship MHS Band in 1947 and 1948. Dee graduated from West Virginia University in 1952, earning her bachelor's degree from the School of Physical Education. At WVU, she was a member of Chi Omega Sorority and served as president her senior year. After graduation, she joined the WVU faculty as a modern dance instructor for a semester.
While in Morgantown, she met fellow WVU student Alfred F. Ware, and they married in 1952. Mrs. Ware was a public school teacher in West Virginia, Virginia, Pennsylvania and North Carolina for several years. From 1969 to 1974, Dee and Al lived in Tokyo, Japan, where she was active in the College Women's Association and served as chair of the annual ball for the American School in Japan.
From 1980 to 1990, she was the managing director of the Color Association of the United States in New York City, the most prestigious color fashion consultants and color forecast group in the world. She also owned an art gallery in Princeton, New Jersey, specializing in Japanese wood-block prints. The Wares co-founded Amherst International, an international trading firm conducting business between the United States and China and Italy. Later, the firm transitioned into manufacturing and selling products for the installation and maintenance of fiber optic lines and became known as Amherst Fiber Optics. The company was sold in 2000.
Mrs. Ware was an active community volunteer, serving on boards of the United Way and YMCA in various states. She also served as chair of the Fashion Institute Show in New York and on the board at Manatee College in Florida.
The Wares supported a wide range of programs and initiatives at WVU. In 2006, they donated a piece of land along with funds to maintain it for the University's first gateway plaza, Ware-Jamison Gateway Park, at the intersection of University and Beechurst Avenues. Other gifts established / supported the Ware Distinguished Professorship in Physical Education, Ware Student-Athlete Scholarships, Ware Presidential Scholarship for Monongalia County, Blaney House renovations, the Ware Family Art Gallery at Blaney House and the Erickson Alumni Center where the Ware Family Alumni Walk is named in their honor.
Mrs. Ware was a former chairperson of both the WVU College of Physical Activity and Sports Sciences (formerly the School of Physical Education) Visiting Committee, and the Blaney House Visiting Committee. She was a member of the College's Hall of Fame, and in 2010, was named one of the College's outstanding alumni.
In 2011, the Wares received the Outstanding Volunteer Philanthropist Award from the WVU Foundation for their commitment to the University and the State of West Virginia. Mrs. Ware was also a charter member of the WVU Foundation Woodburn Circle Society and a member of the Foundation's Irvin Stewart Society.
Dee is survived by Alfred F. Ware, her husband of 65 years; two children and their spouses: Brent (Judy) Ware and Scot (Sharon) Ware, both of Franklin; and nine grandchildren: Charles Martin Jamison Ware, Dylan Yuri Jamison Ware, Benjamin Sergei Jamison Ware, Julia Jamison Ware, Victoria Ann Ware, Scott Kendall Erickson Ware, Austin Roy Ware, Elizabeth Jane Ware and Bryan Nicholas Alfred Ware. She is also survived by two brothers: John Vernon Jamison of Morgantown and Harold Lynn Jamison of New Holland, Pennsylvania; one sister, Sylvia Carole Jamison Rhodes of Martinsburg, West Virginia; and five nieces and two nephews: Dianemarie Jamison and Babette Jamison Cauble of Charlotte, North Carolina, John Robert Jamison of Morgantown, Amy Jamison Padillo of Lexington, Massachusetts, Megan Jamison Kaufman of Highland Ranch, Colorado, Amanda Jamison Abello of Freedom, Maine, and Neal Martin Rhodes of Williamstown, Vermont.
Dee was Christian by faith holding many volunteer positions at churches in Morgantown, Florida, Connecticut and Tokyo, Japan.
A memorial service will be held at 1 p.m. on Saturday, February 3, at Full Life Assembly of God Church, 813 Oak Meadow Drive, Franklin, TN 37064. At Dee's wish, she was cremated in Franklin. Her ashes will be returned to Morgantown in the spring/summer of 2018 with a public memorial service at that time.
In lieu of flowers, contributions may be made in Dee's memory to the WVU Foundation, P.O. Box 1650, Morgantown, WV 265017-1650. Please indicate that the gift is made in Dee's memory.
Source: Charleston Gazette-Mail (WV) – Sunday, January 28, 2018