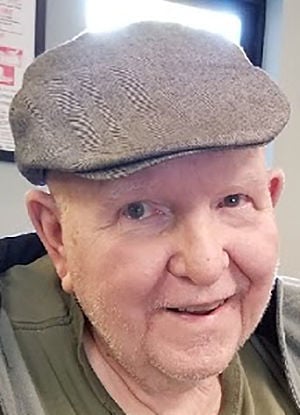 A private memorial service will be held for Charles Randall Ware, Sr., 84, was born on December 30, 1933 in Mexia, TX to the late Rubye Jewell (McDowell) and Wallace Ware, Sr. and died December 17, 2018 in Lufkin, TX.
Charles moved to Lufkin, TX in 1947. He played the tuba in the band at Lufkin High School and graduated in 1951. He met the love of his life and wife of almost 65 years, Shirley, while they attended LHS. Charles was in the Air Force Reserve for 15 years as well as a volunteer firefighter in Lufkin.
He worked at the paper mill in Lufkin retiring with more than 40 years of service. Charles loved making jams and jellies and frequently won numerous ribbons at the State Fair of Texas. He spent many years during his retirement working on his passion of genealogy. He was an avid follower of LHS sports and a member of First Baptist Church in Lufkin.
He is survived by his wife, Shirley Ware (Beckham), of Lufkin; son, Randy Ware, of Lufkin; daughter and son-in-law, Sheryle and Tim Pettet of Santa Cruz, CA; daughter and son-in-law, Margaret and John Tjossem of Montrose, CO; granddaughter and husband, Heather Elledge and Andrew Wilson of Seattle, WA; grandson and wife, Metro and Jasmine Nothing of Portland, OR; grandson and wife, David and Jessica Ware of Evans, GA; grandson, Phoenix Pettet of Santa Cruz, CA; great-granddaughter, Annelise Wilson of Seattle, WA; brother and sister-in-law, Wallace "Peyton" Ware, Jr, and Nancy Ware of Lufkin; brother-in-law, Jack Beckham of Deerpark, TX; numerous nieces and nephews and many friends.
In addition to his parents, he was preceded in death by his brother, Stanley Ware, sister, Peggy Thomas (Ware) died 9 days after Charles.
Charles' family would like to send a special thank you to the nurses and staff in the Arbor Unit at Pinecrest and Hospice in the Pines for making his final year as pleasant as possible. We sincerely appreciate your compassion.
Snead Linton Funeral Home; directors.
Source: Lufkin Daily News, The (TX) – Friday, June 28, 2019