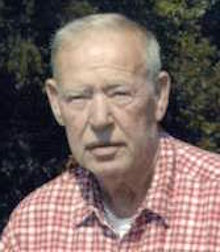 Gary Ware, 73 of the Glensfork Community of Adair County, passed away Wednesday, July 29, 2015 at 4:35 a.m. at the Summit Manor Health and Rehab Center in Columbia, KY after several months illness.
He was born December 26, 1941 in Centralia, West Virginia, the son of the late Henderson Jackson and Lexi Candy Wyatt Ware.
Mr. Ware was a US Army veteran and was a retired Xray technician for various area hospitals, a Kentucky Colonel and member of the American Legion in Gallatin, Tennessee.
Mr. Ware is survived by: one daughter, Judy Vance of Columbia; two sons, William David Ware of Columbia, and Jason D. Ware of Russell Springs; one brother, Harold Ware of Medina, Ohio.
Eight grandchildren, Lexie Ware, Ashley Ware, Courtney Vance, Kaylee Vance, Chloe Vance, Madison Ware, Jordin Ware, and Braxton Ware, also surive.
Funeral service was held Monday, August 3, 2015 at S tot t s -Phelps -McQuear y Funeral Home with Rev. Craig Trumbo officiating.
Pallbearers were: Curtis Grant, Wally Grant, Ivan Greer, Joseph Harrison, Larry Helm, and Bryan Miller.
Interment was in the Lebanon National Cemetery with full military honors presented by the Marion County Honor Guard.
This obituary may be viewed and online condolences offered at www.stottsphelpsmcquearyfh.com
Source:  Adair Progress, The (KY) – Thursday, August 6, 2015