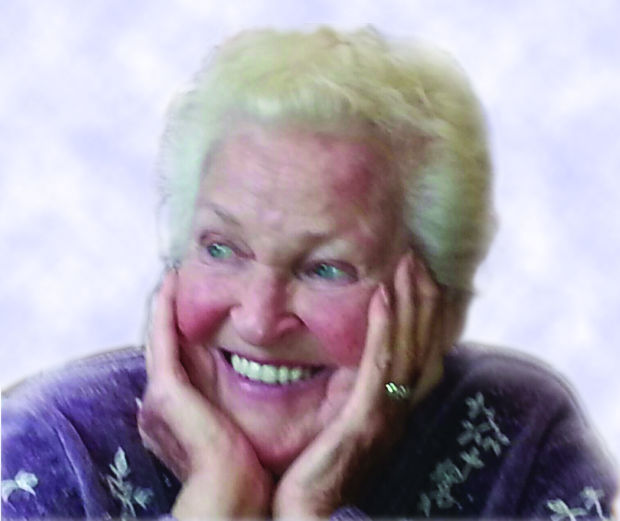 Betty Louise Ware, 88, born December 4, 1926 in Nebraska, passed peacefully at home in the arms of her family and loved ones on February 25, 2015. Betty's life touched so many of her family and friends, those with whom she worked at the Napa State Hospital, and her many close and revered sisters and brethren of the Church of Jesus Christ of Latter Day Saints. Betty's love to each and all was based in, and always driven by, a greater life purpose that was anchored in her faith in Jesus Christ. All of those she touched were inspired by her wisdom, grace, and positive approach to life.
She loved this world, experiencing life to its fullest, and cherished every moment she spent with family and friends. She pursued a joyful life, while reminding us that being happy is a choice; one she made each and every day, spreading readily to those around her.
Betty was an avid outdoorswoman and traveler, visiting most continents and many countries, and thriving in cultural diversity and experience. She began her passionate snow skiing adventures at Mount Hood, Oregon, during the Great Depression, and traversed countless slopes and adventures well into her 70's. She had deep love and appreciation for so many friends through decades of playing bridge and participation in social activities and associations, which kept her mind sharp and her laughter vibrant. Her life was personified in making the most of every moment, and touching all with kindness.
Betty is preceded in death by her loving husband John Ware, with her life and inspiration carried forward by son Bryant; daughter Janet and partner Veronna; daughter Lori and wife Lisa; son Craig and wife Kim; son Doug and wife Stacy; and grandchildren Lisa, Breianna, Katie, Ryan, Jared, Dylan, Cami, Megan, Jaiden, and Ellie. For all your love, we are so grateful Betty.
Friends, acquaintances and loved ones are welcome at a memorial service Saturday, March 14, 2015 at 1:00 at the Church of Jesus Christ of Latter Day Saints, 2590 Trower Avenue, Napa, California. In lieu of flowers, donations, if desired, can be directed to the much deserving Napa Valley Hospice for their compassionate care, or to the Napa Valley Nursery School—John and Betty Ware Memorial Scholarship Fund (P.O. Box 2213, Napa, CA 94558).
Source:  Napa Valley Register, on-line