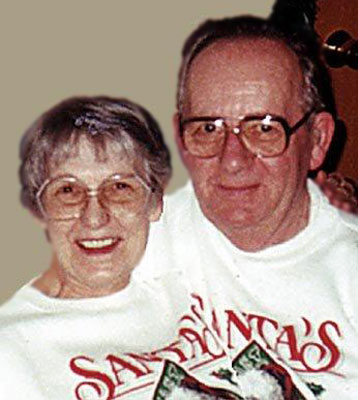 YOUNGSTOWN – Francis L. Ware Jr., 86, of the city's west side, passed away unexpectedly early Saturday evening, Nov. 24, 2012, at St. Elizabeth Health Center in Youngstown.
Francis was born Aug. 30, 1926, in Struthers, a son of the late Francis L. Sr. and Helen DeHass Ware, and was a lifelong area resident.
He was a graduate of South High School and served in the U.S. Army for nearly two years at the end of World War II.
Mr. Ware attended Warren Business College, and worked for 34 years as a letter carrier for the U.S. Postal Service, retiring in January of 1986.
He was a member of Holy Name of Jesus Church in Youngstown, where he was an altar server.
Francis was a longtime member of Catholic War Veterans John J. Buckley Post No. 1292, serving as post commander in 1996 and 1997, and was a former 2nd vice commander and treasurer at the post.
He was also a member of the Catholic War Veterans of Ohio, where he served as 2nd vice commander. He was a member of Letter Carrier Union Branch No. 385, was a member of the United Veterans Council, and was a member of the Knight of Columbus, Msgr. Mears Council.
His wife, Mary Frances Lucas Ware, whom he married April 1, 1948, passed away July 9, 1995.
Mr. Ware leaves a son, Chuck (Barbara) Ware of Struthers; three daughters, Andrea Ware of Youngstown, Janet (Eugene) Swerdan of Youngstown, and Diane Ware of Port St. Lucie, Fla.; five grandchildren; six great-grandchildren; a great-great-granddaughter; and a sister, June Hill of Boardman.
Francis will be truly and sadly missed by all who loved him.
Besides his wife, he was preceded in death by a son, Francis L. Ware III, who died in 1970 in Vietnam; a brother, Edward Ware; and his stepmother, Anna Ware.
Family and friends may call from 4 to 7 p.m. on Wednesday, Nov. 28, at Kinnick Funeral Home, 477 N. Meridian Road, Youngstown.
Funeral services will begin on Thursday at noon at the funeral home, and continue with a Mass of Christian Burial at 12:30 p.m. at Holy Name of Jesus Church.
Interment will follow at Calvary Cemetery, where Francis will be laid to rest next to his wife.
Visit kinnickfuneralhome.com to view this obituary online and to send condolences to Mr. Ware's family.
Source: The Vindicator at Vindy.com