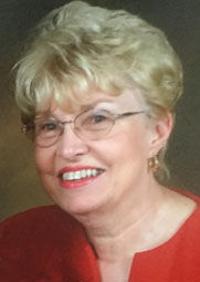 Karen Marie Currey Ware, 73, of North East passed away on Thursday, November 15, 2018 from complications that developed during her brave battle with cancer. She was born in Fairmont, WV, to Arthur and Eva Currey.
Karen was a retired Cecil County public school teacher having taught for more than 30 years in Maryland after beginning her career in Clarksburg, WV. She was also a retired real estate agent, having practiced for more than 20 years in Cecil County. She was an active member at Shelemiah United Methodist Church in Bay View teaching Sunday School, leading Bible studies and ministering to young and old alike. She enjoyed traveling, scrapbooking, and being with her grandchildren, who she adored and enjoyed supporting in all their sports and school activities.
Karen was a care-giver. She helped to care for many family members and friends throughout her life. She had an incredible support system of friends, church family and neighbors that provided encouragement, transportation and laughter throughout her battle with cancer. Her family is forever grateful for their generosity and love.
Survivors include her son, Shawn, and wife Stacey, and her beloved grandchildren: Emmerson Logan, Kennason Taylor, and Harrison Scott, all of Cochranville, PA.
Karen is preceded in death by her parents; and her husband, Jim, with whom she celebrated 50 years of marriage in August of last year.
Services will be held at Crouch Funeral Home, P.A., 127 South Main Street, North East, MD, on Friday, November 30 at 11 a.m. with visitation at 10 a.m. A visitation will be held on Thursday from 6 p.m. to 8 p.m. Burial will be in the Bay View Cemetery.
In lieu of flowers, please make donations to Shelemiah United Methodist Church Trustee Fund in care of the funeral home.
For condolences, please visit www.crouchfuneralhome.com.
Source: Cecil Whig (Elkton, MD) – Monday, November 19, 2018